These are some of my favorite blogging resources! I use each of these for Sunny Thymes and they have all been incredibly useful and helpful.
Food Blogger Pro
FBP is an online membership site that basically gives you access to the essential information and tools you need to create an awesome food blog. They have tons of videos that teach you everything from food photography to SEO (search engine optimization) to creating an eBook. You're also part of an the online community once you join where you can ask as many questions you want and talk with other bloggers. I joined in 2017 and it was one of the best decisions I've ever made! It's the ultimate food blogging resource and I've made some great friends through through the community.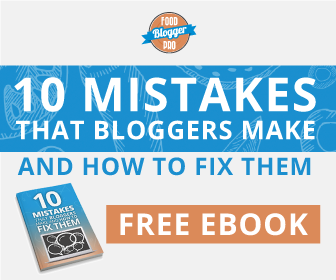 Tasty Recipes
This is the recipe plugin I use for Sunny Thymes. They have beautiful ready to use templates or you can customize yours (which is what I did). It's optimized for SEO and super easy to use. The best part is the support is unlimited and they are always willing to help!
Tasty Pins
Tasty Pins is a super easy to use plugin that helps you optimize your images for SEO and Pinterest. Pinterest is the biggest driver of traffic to my site. So having really clean images for Pinterest is very important to me. My main reason for using it is that it allows me to add a Pinterest description to all of my photos without compromising the integrity of the image or SEO.
Tasty Links
Not surprising that this is another WP Tasty resource. Their plugins easily solve my super annoying, specific #foodbloggerproblems. This one allows you to automatically link key words throughout your blog. So instead of updating the link to where you can find the Intuitive Eating book every time I mention it, I update it once in Tasty Links and then every time I use "Intuitive Eating", it will automatically get linked. I tried another free plugin for links but WP Tasty works was so much better because I can make my links open in new tabs and "no follow" them.
WP Rocket
WP rocket is a plugin that helps you speed up the load time of your site with tools like minificiation of CSS/JavaScript, lazy loading images, deferring remote JavaScript requests, and more. This plug in was recommended to me by an SEO expert (from MediaWyse) and it improved my site speed drastically!
Some of these resources are affiliate links, but I personally use, recommend, and trust them!